Russian Language, Grade 4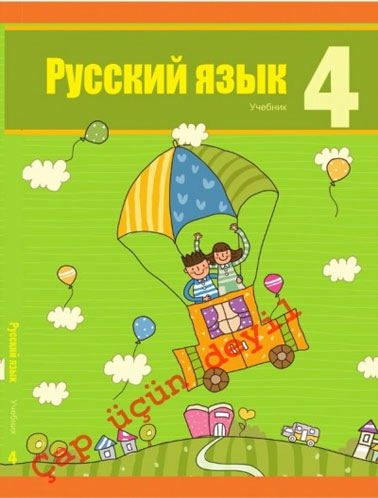 Our independent Azerbaijan is beautiful and splendid. Still, it could be even more beautiful if it were not subjected to the Armenians' constant raids and captures throughout centuries. We remember the Khojaly Tragedy and the seizure of our lands in Karabakh. We also remember how many innocent people suffered because of those invaders.
March 31 is another tragic date in the history of our country history. It is the Day of Genocide of Azerbaijanis. In 1918, the Armenians committed pogroms, arsons and acts of terrorism in the cities and districts of Azerbaijan. As a result of the genocide perpetrated by the Armenians, tens of thousands of Azerbaijani civilians, including women, children and old people, were cruelly killed solely because of their nationality. Houses were burnt up and looted, historical monuments and places of worship were destroyed. The Armenians opened fire at Teze Pir Mosque and burnt the Ismailiyya Palace considered a treasure of global architecture.
The Armenians committed mass pogroms in Baku and in separate districts of Azerbaijan. They utterly burnt the territory of Shamakhi inhabited by Muslims, as well as mosques in 13 blocks and famous Juma Mosque. The number of the killed Azerbaijanis summed up to 8077, including women and children. Armenian and Bolshevik formations destroyed 162 villages in Guba uyezd [administrative unit similar to county], 35 of which remain unrecovered so far. The pogrom initiated by the Armenians on 30 March 1918 lasted for several days. Over 12 thousand civilians were killed with particular cruelty in Baku by the Armenians. Not only Azerbaijanis but also representatives of other nationalities were murdered during these actions.
The atrocities committed by the Armenian formations against the Azerbaijanis in Baku and the other Azerbaijani uyezds in the spring of 1918 are regarded as genocide. On 27 March 1998, Heydar Aliyev issued a decree 'About the genocide against the Azerbaijanis on March 31' to declare March 31 the Day of Genocide of Azerbaijanis.

Inflect the adjectives: loyal (friend), loyal (friends)*. Highlight the suffixes.
*[The adjectives inflect for gender and number in Russian]