Cognition of the World, Grade 7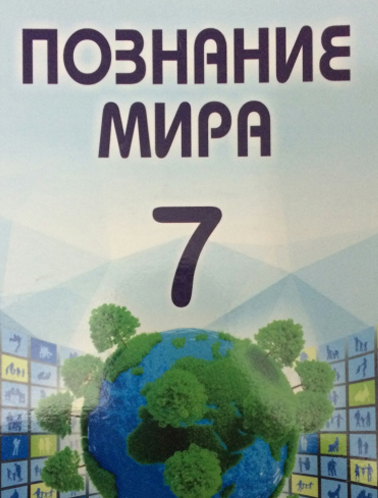 Divided between Russia and Iran, our lands became occupied in 1828. A struggle for independence was led both in Northern and Southern Azerbaijan to free the lands from this occupation. As a result of this struggle, Azerbaijan Democratic Republic was established in the Northern Azerbaijan on 28 May 1918.
The Republic of Azerbaijan is carrying out a successful policy. Our nation's great leader Heydar Aliyev's farsighted policy opened perspectives for the development of our country. An heir of his policy, President Ilham Aliyev implements numerous reforms in order to make our country even better. Having achieved great success in the internal and foreign policy, the leader of our state puts in great efforts to liberate our lands from the Armenian occupation. Continuing the course set by Great Leader Heydar Aliyev, the president of our country uses all the opportunities to that end.
As the Armenian armed formations were seizing our lands, they were destroying the historical and cultural monuments there. Hundreds of historical monuments and museums were ruined as a result of the occupation. This process is still going on today. The Armenians' attitude towards our historical monuments contradicts the 1954 Hague Convention for the Protection of Cultural Property in the Event of Armed Conflict, UNESCO's 1972 Convention concerning the Protection of the World Cultural and Natural Heritage and the 1992 European Convention on the Protection of the Archaeological Heritage. It is also our moral obligation to preserve and pass on to the next generations the memory about the occurrences of January 20, about the Khojaly Tragedy and about our heroes who lost their lives in Garabag War. The believers' religious duties can also be classified as a type of moral obligation. People practising various religions carry out rites and observe the customs in accordance to their beliefs. All the religions call on the people to love each other, restrain from doing evil to each other and not to have bad habits.
1. What do you think is your moral obligations towards your family? Single out and discuss.
2. Voice your thoughts about the sanctity of the patriotic duty.
3. Is there a moral obligation towards the nature? Voice your opinion.
4. Write an essay on the topic "My Moral Obligation".